Alexander "Sam" Yukon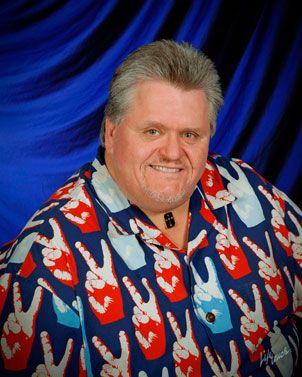 President / Owner
Originally from the Boston area, Sam & his lovely wife Kim relocated to Corsicana shortly before purchasing the business on September 17, 1998. They have been married since May 6, 1989, and count each day together as a blessing.
Sam graduated in the top of his class from Wentworth Institute of Technology in Boston, Massachusetts with an Associates Degree in Mechanical Engineering Technology, as well as completing additional courses in Manufacturing Technology. He was inducted into the Tau Alpha Pi national honor society for engineering technology.
Sam grew up in a very hands-on work environment in his family business, Acme Industrial Equipment Company in the Boston area. Acme was an engineering and metal fabrication of custom heavy industrial equipment founded in 1918. After leaving the business in 1994, he tried several outlets to feed his creative side, including interior decorating and design. (There may have been a short stint back then when he dabbled in the world of professional tag-team wrestling, dubbed The Living Wall of Doom for his partner, Dapper Danny. Sam admits the details are very foggy, and no reliance should be made on this information. Any resemblance to actual persons, living or dead, or actual events is purely coincidental.)
Sam served many years on the Corsicana & Navarro County Chamber of Commerce board, and on numerous committees, eventually being elected as Chairman of the Chamber Board. He has also been very active in Grace Community Church in Corsicana serving in many capacities, including leading an in-home Bible study group with Kim, as well as serving on the Building Renovation Team for their historic building.
Sam has seen many changes over time in the print industry, and has adapted, improvised and overcome many obstacles. Although the awards the company has garnered over the years are a source of pride, the thing that pleases him the most is the service to our customers, and the wonderful team of employees that have become his family.
Sam's passion for quality in the workplace and products delivered is an extension of his personal propensities for fine workmanship. His hobbies include being an audiophile with a love of well recorded and reproduced sound, and horology with a deep appreciation of finely crafted wristwatches. In this regard, he was a former moderator on several of the TimeZone.com discussion forums. Founded in 1995, TimeZone.com is the worlds leading website for wristwatch collectors and enthusiasts seeking information, news and discussion about wristwatches and the watch industry.
He also LOVES fishing and feels a deep connection with nature and God and His works when he is on the water.
Sam & Kim both have a deep commitment to their role as caretakers of the many cats they have rescued from shelters, or that have made their way to their door in a variety of ways over the years. They normally (or some may say abnormally!) parent six cats in their home at any given time. They both also enjoy movies, dining out and quiet time spent at home together with their furbabies, as well as quality time spent with friends and family.
Sam's simple guiding principal is that a life lived rooted in humility with God is a life well lived.