Who We Are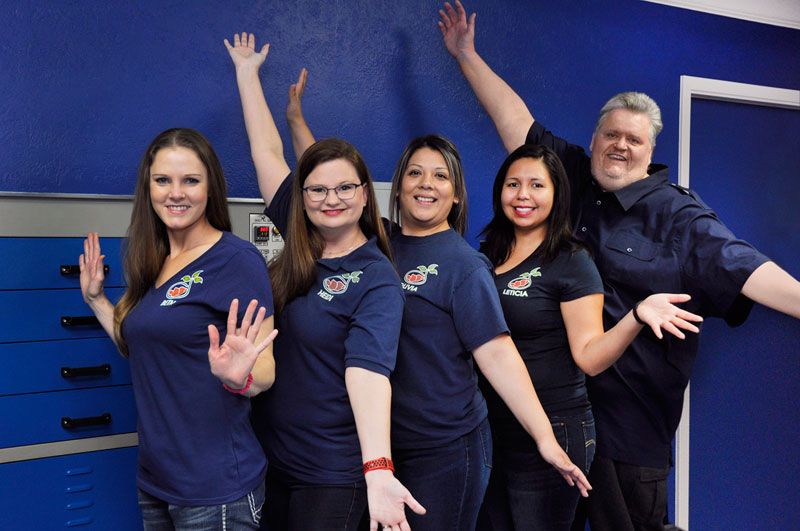 We love what we do. In fact, nothing makes us happier than delivering a product that helps you achieve your goals.
Our Mission and Promise to You
Our mission is to provide you with the highest-quality products and services every time you walk through our doors. We promise to exceed your expectations, on time and within your budget.
Guiding Principles
We're proud of the strong roots we've built in our community. To meet your communications needs, we're dedicated to staying on the leading edge of technology. We will continue to evolve as a diversely skilled, fast-moving team of print and marketing professionals ready to meet whatever challenges come our way.
GreenWorx Core Values and Commitments to Our Clients
We recognize that you have many decisions to make when choosing a company to partner with for your visual communication and marketing needs. If you extend to us the privilege of serving you, we will consider it to be an honor, and an obligation, to do everything in our power to justify your confidence in us.
We subscribe to simple core values and beliefs that have driven the company's success over the years:
Core Values
Be informative first, knowing that any income we generate is a byproduct of the value we provide our clients.
Lead our clients in a conservative manner towards making good decisions that will benefit them.
Serve our clients with an exhaustive measure of commitment to quality, integrity and satisfaction with the products and services we provide.
Give back by using our clients' products and services whenever possible, and by referring them to others.
Maintain the highest degree of quality, integrity and service to all our clients by membership and participation in professional organizations, specifically, Printing Industries of America.
Core Values and Commitments to Our Team Members
Respect our team members' talents, ideas and innovative actions. Our team provides us with extraordinary abilities to serve our clients in ways that exceed their expectations.
Respect our teams members' time with their family and friends.
Create & maintain a clean, modern working environment with the tools our team members need to succeed.
Encourage personal spiritual growth by providing our team members the opportunity to voluntarily attend a Devotional Bible & Prayer Meeting each day on company time to start their day.
Encourage physical well being among our team members with a sanitary breakroom space and on-premise exercise equipment.
Encourage team spirit and harmony for our team members through uniforms, outings (such as our annual fishing trip), and group lunches.
Encourage a more enjoyable production environment for our team with well-lighted clean spaces, equipment with modern safety systems, and music.
Give back to our team members a well-founded sense of security in their jobs, and by sharing the wealth generated by the company's success when possible.
Core Values and Commitments to God
Give HIM the glory by knowing where our blessings and talents come from.
Seek HIS wisdom by praying & listening to HIS whispers.
Share our faith in HIM when prompted by others in a respectful manner.
Give back to HIS kingdom by humility, compassion, monetarily, and serving with gratitude.